Cable Management from Start to Finish at Your Desk
One of the most essential things for productivity is keeping your desk orderly and in proper shape. When you're organized, you have more clarity. You have a better understanding of where things are, and you are more inclined to work efficiently. With less clutter on your desk, you will be less stressed, and your work experience will improve.

Bulky or unruly cables are one of the primary causes for desk clutter. When cables are around the desk, they create an unusable workspace. By constructing a useful cable management system, you can keep your cords organized and tidy. Neatly wrapped and hidden cords are less likely to tangle, and they create a less chaotic work environment.
If you are dealing with disorderly cords cluttering your desk, continue reading. This article offers steps on how to keep your desk neat and free of device cables from start to finish.
Unplug Your Computer
Before you begin relieving your desk of unwanted cords, the first thing to do is to unplug your computer. Trying to organize cords while they are still plugged into your computer will only make the task more challenging. Disconnecting the cords will allow you to position your computer and its cords in a manner that is more appealing and less chaotic.

Run Only Two Cords to the Desk
As opposed to cluttering your desk with mounds of cords, consider running only two cords to your desk. We recommend displaying only the power and Ethernet cord. Ensure that all appliances and additional cords are situated under or behind the desk.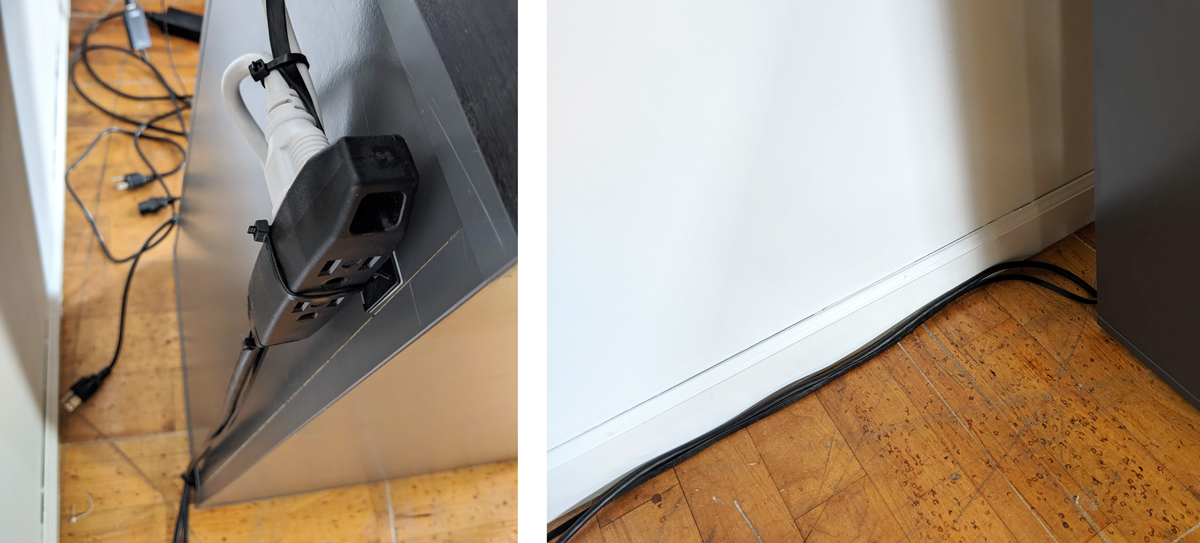 Lay Out Where Your Cords Will Go
For your convenience, consider placing a PC mount under your desk. Use power cords and mounted cable ties to secure the cables in place. However, be sure to map out where the cords should go to ensure organization. Do this before you begin securing the cords to the desk.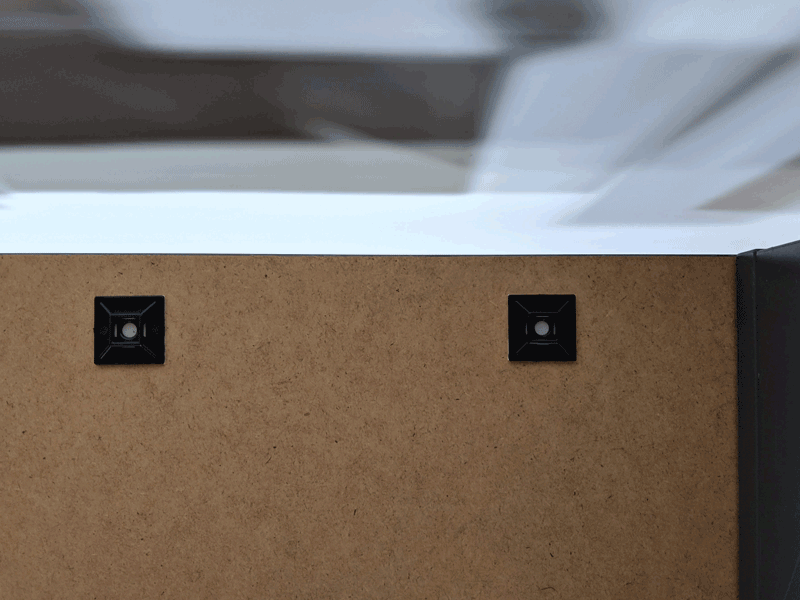 Plug in All Appliances Correctly
Safety is key. Hence, ensuring that all cords are angled or laid correctly is crucial. Be sure that the cable is not bent at a sharp 90-degree angle once arranged and plugged in. You certainly want to preserve the condition of your cables. The last thing you want is for the cables to become damaged and unusable.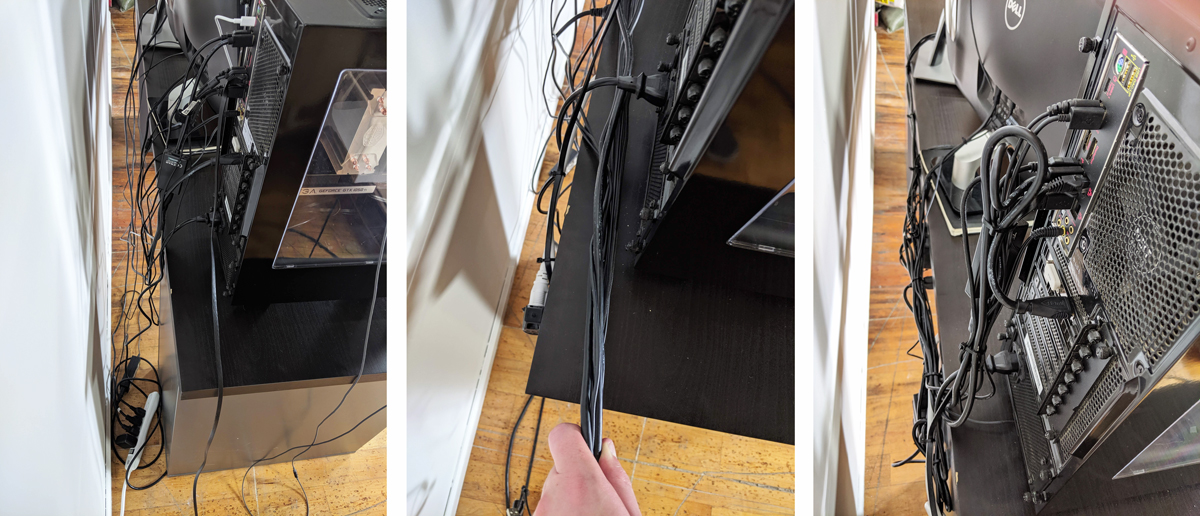 Mount and Secure Cables
Fitting to the layout you created, begin attaching and securing your cables to your computer desk. Hold and secure them in place with ties, but do not wrap them too tightly. Provide enough space between the cords to prevent injury.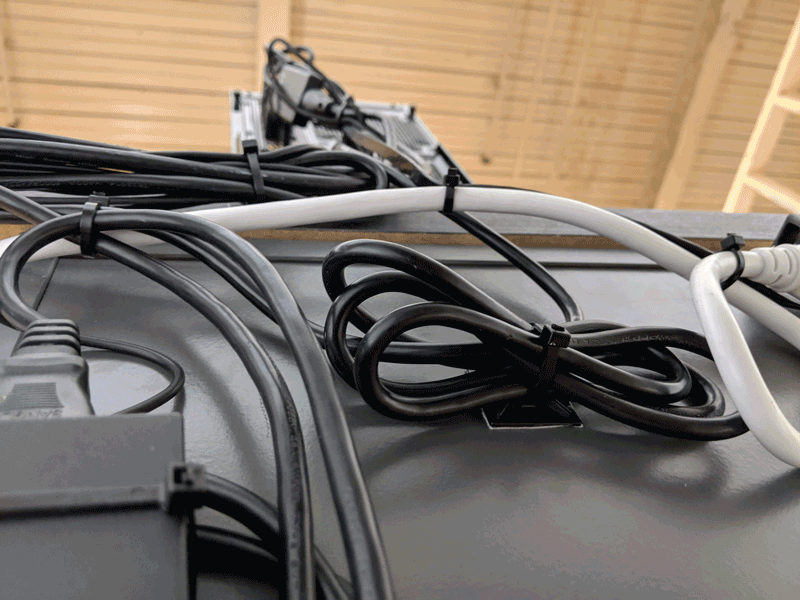 Oeveo Offers Effective Office Solutions
Oeveo is dedicated to helping individuals perform better in the office. We help employees optimize their workspace by offering solutions to improve productivity. Our products include cable management and mounting solutions for your desk. For more information on what we offer, check out our cable ties and mounts.

Posted on
06/17/2019
by
5016
Leave a Comment
Leave a Reply
Please
login
to post a comment.