How to Install: Under Mounts
Wall space can be a luxury in certain home and office workspaces. Pictures, TVs, monitors, calendars, and clocks all vie for their own spot on the wall. This leaves little opportunity to get your computer tower off the floor or desk.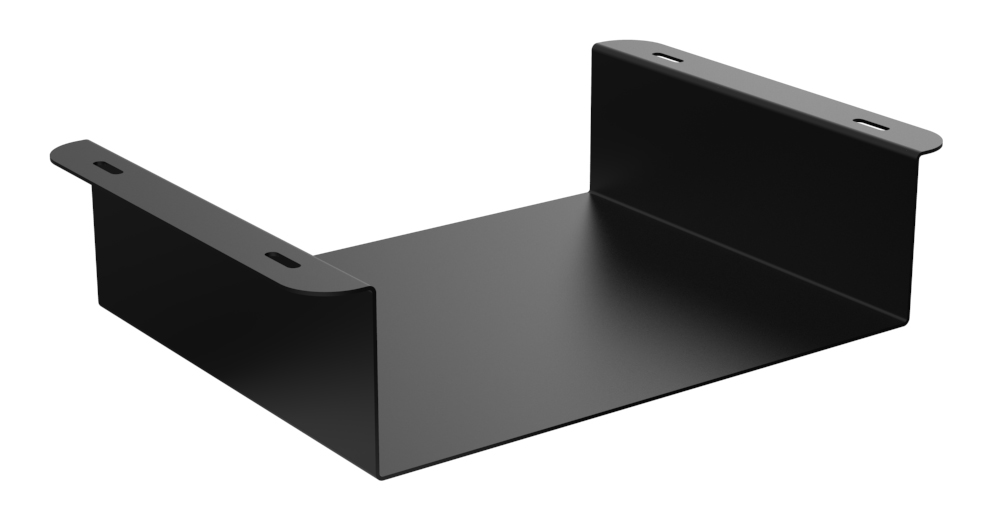 Our Under Mounts give you the option to use the open space underneath your desk to safely store and hide your CPU. While this mount is meant for your tower to be in a horizontal orientation, you can also use it in a vertical orientation similar to our Side Mounts.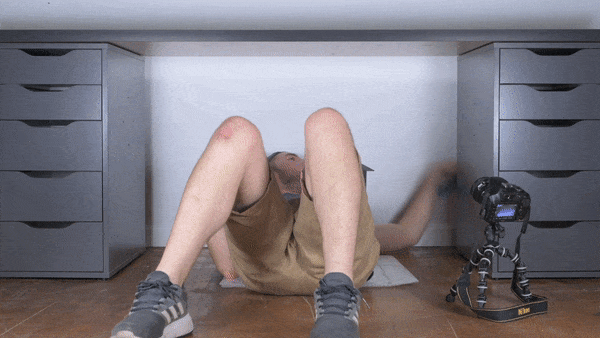 The Installation
Figure out the spot that best fits your computer tower, while accounting for at least 10" of open space on the back side of the tower for proper ventilation.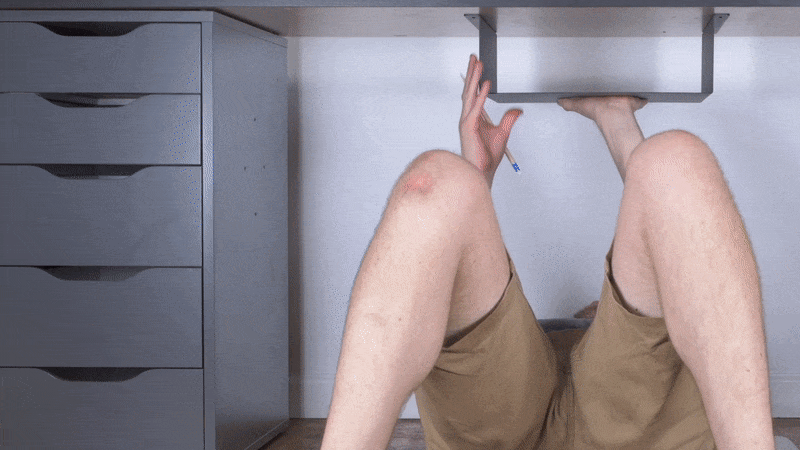 (1) While lying on your back underneath the desk, hold the Under Mount up to the desired mounting location. Mark your drill guides from the mounting channels.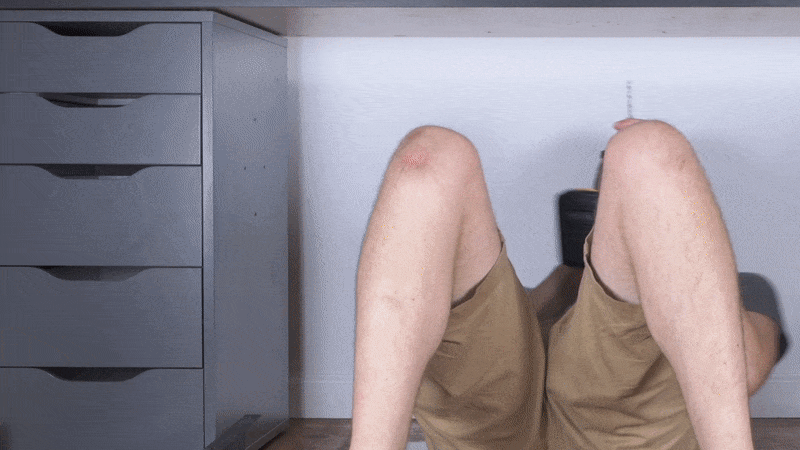 (2) Use a 1/16" drill bit to pre-drill the holes while wearing protective eyewear to deter falling debris. *Take note of the thickness of the surface that you are drilling into. You should also make sure the screws included are not too long for your application.*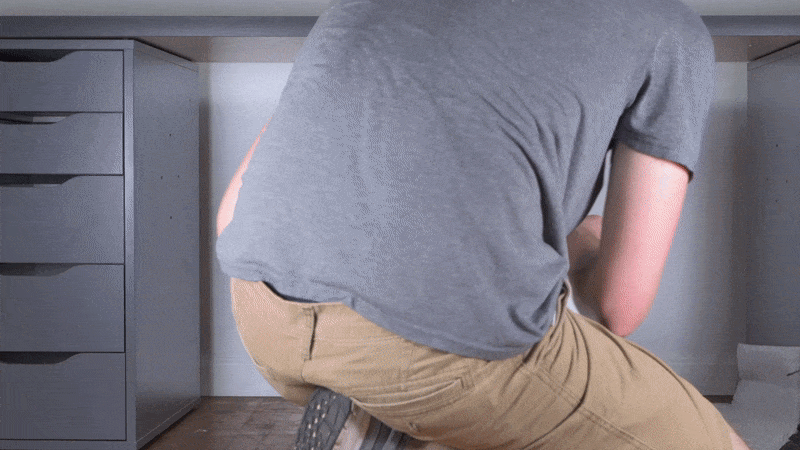 (3) To make this next step easier, we suggest finding a support to rest your Under Mount on that keeps it just lower than the height of the desk. A sturdy box, chair, rolling end table, or similar will work. Align the elevated Under Mount just below the pre-drilled holes.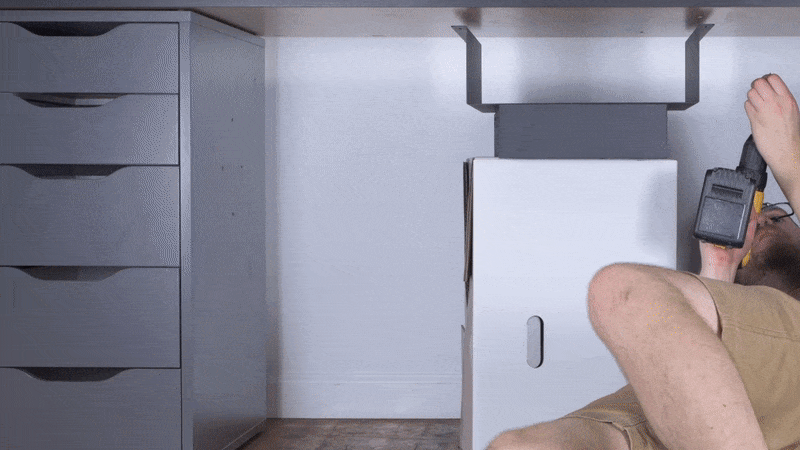 (4) Screw in the side of the mount that you have access to, then remove the support from underneath it.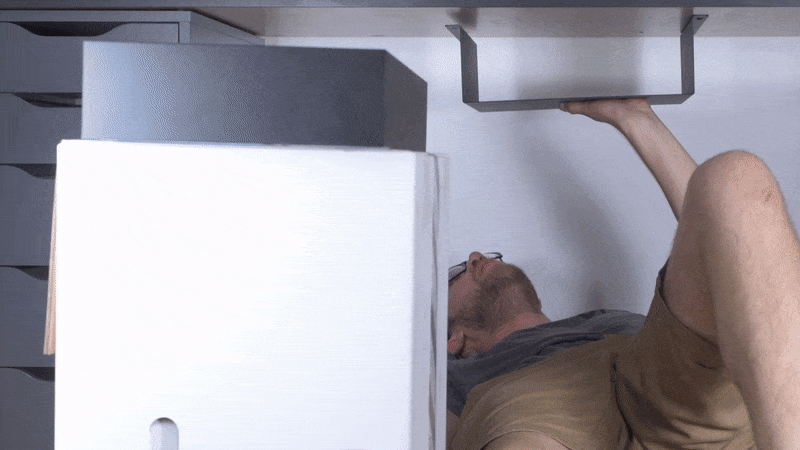 (5) Screw in the remaining side of the mount.
(6) Insert your CPU through the opening of the mount.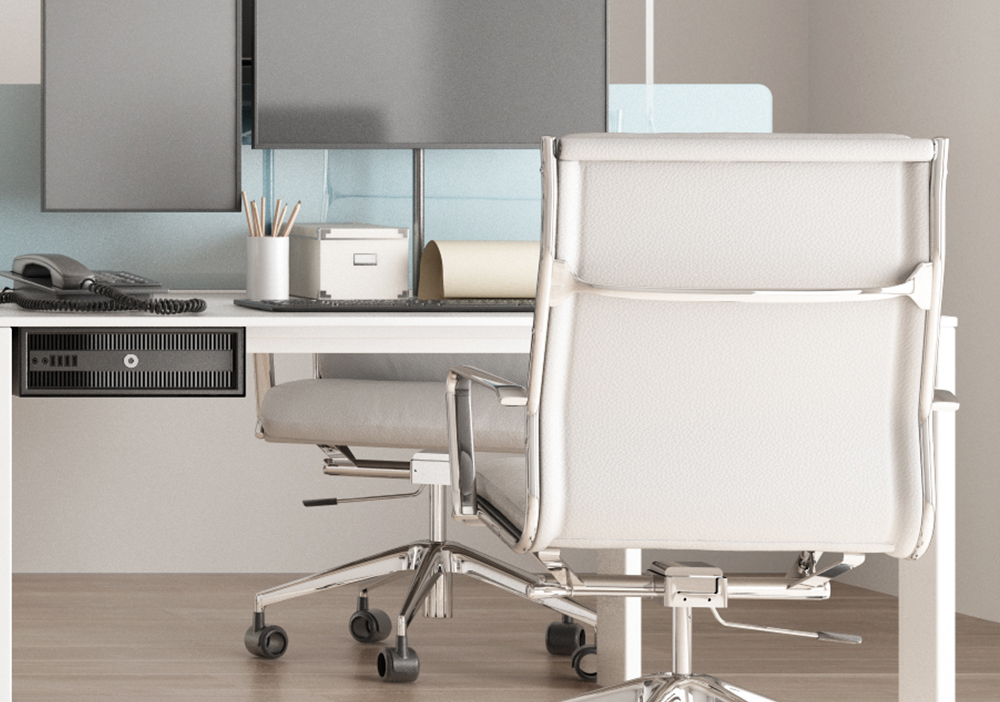 Now your computer tower is conveniently tucked away, giving you more floor or desk space to work with. We hope these steps helped with installing an Under Mount to your desk. If you haven't yet, check out our selection of Under Mounts to get started!
Other Mount Installation Guides: Universal Mount, Side Mount