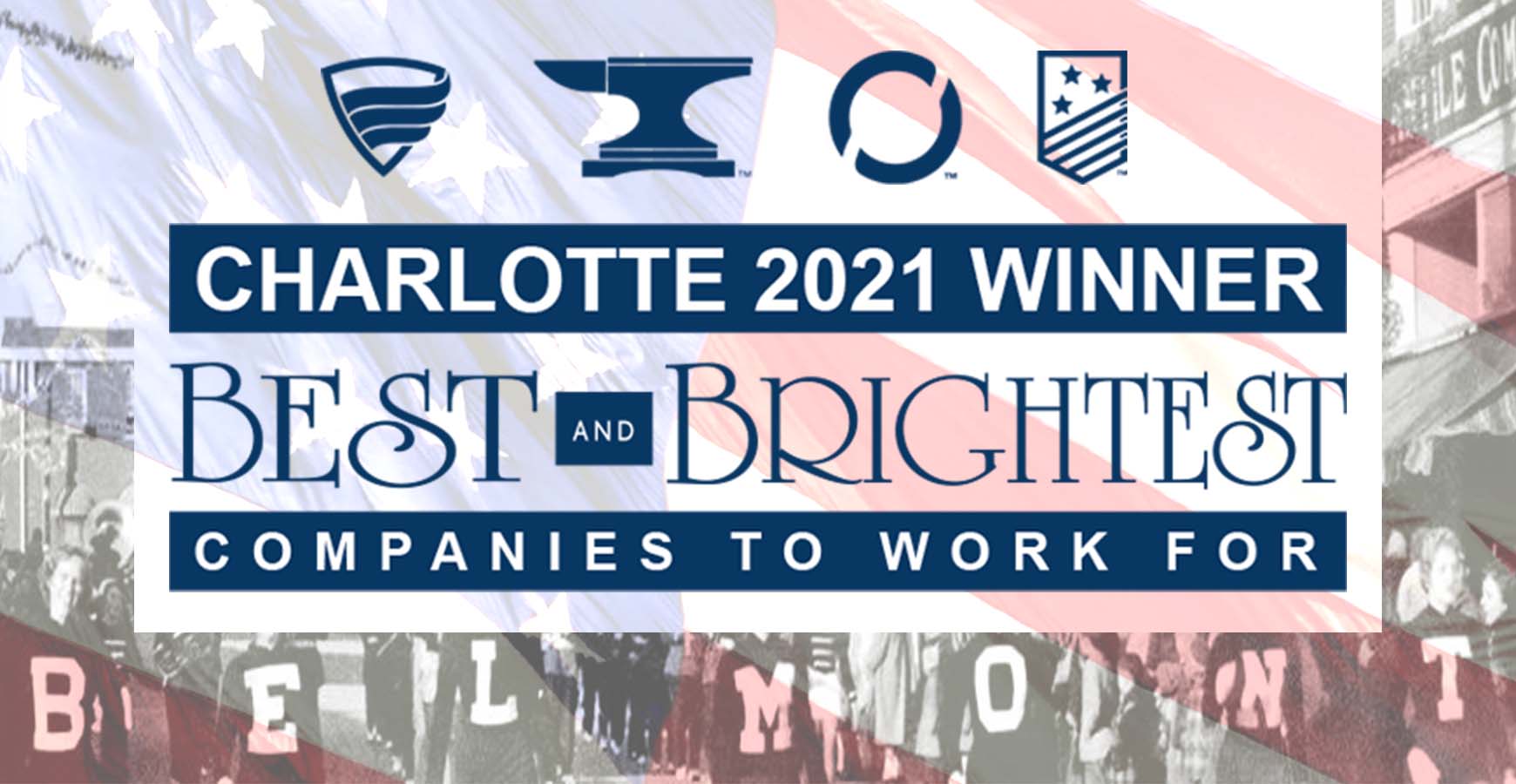 What is the Best and Brightest?
The Best and Brightest strive to recognize the most influential, trend-setting companies across the country and regionally in focused programs. The program, "recognizes companies that deliver exceptional human resource practices and an impressive commitment to their employees. The program is presented throughout the United States by the National Association for Business Resources."
The nominated companies are evaluated and measured based on: the community of peers, recognition & validation as an employer of choice, employee & employer benchmarking data, tools, education, resources & webinars. Within these evaluations, they are evaluating the communication, training opportunities, employee satisfaction, diversity, and everything that makes a workplace a good place to work.
Through the Best and Brightest website, people can nominate companies that they feel embody what the program stands for. The goal of the program is to recognize companies or organizations that go above and beyond in creating a space for their employees and in their community that exemplifies best practices and employee commitment. 
By winning, companies are able to get valuable insights on industry best practices that they can then incorporate into their own workplace. The businesses also get reports and assessments to help them understand underlying themes to help benchmark and increase growth. This helps aid in employee and cultural developments.  
Who is Short Run Pro?
Short Run Pro is a Metal Manufacturing company that started in 2006 founded by the Toal Brothers in Belmont, NC. What started out as short-run production has now grown into 3 more companies: Oeveo, Federal Brace, and Killarney Metals. All of these companies consist of metal products utilized in different industries.
At Short Run Pro, we as individuals have an obligation to set the standard for being a Pro in all that we do. Each employee understands the value of teamwork and inclusion and what it means to be a leader. When one person wins we all win.
What are Oeveo's Core Values?
Oeveo's core values build and embody our passions and culture. As a company, we value essential integrity by doing things the honest way in every decision we make. The work we do is focus-driven by prioritizing what matters and making progress happen. We strive to liberate knowledge by providing solutions to problems in an ever-changing industry. Innovative thinking is at the core of generating new ideas in an ever-changing industry. We as a company share a pride of ownership knowing that we uphold the highest standards of Made in the USA products. All of these values combined contribute to the culture and who we are as a company. 
What does it mean to be one of the Best and Brightest Companies to work for?
Being the best and the brightest means that we as a team have strived for excellence in every avenue of our company. We had the opportunity to help others in our community. As a team, we worked to continuously innovate and create meaningful contributions. We encourage personal improvement and set standards by creating products we stand behind. 
See what some of our team members say about working for one of the Best and Brightest companies in Charlotte: 
"I think being part of the best and brightest companies to work for is being people centric; to consistently excel in the care shown for the people that make up who we are as a company, which includes not only the employees but our customers." - Toni N. 
"Best and Brightest Places to Work… I agree 100%! This starts with excellent management and trickles down to the culture that has been developed since day one to make this place a fun and fresh experience daily." - Walter T.
"The Best and Brightest Places to Work title represents a group of dedicated individuals who excel at working together to make the company a success; not only in terms of profitability, but also in cultivating a dynamic and positive work culture." - Victoria W. 
"Being chosen as one of the 2021 Best & Brightest Companies to work for means that we work TOGETHER. We are a transparent workplace who values each and every individual we come in contact with, not just our coworkers. We value our customers. We value our product and we believe in what we do!" - Melanie C.
This has been a tremendous recognition for us as a team. This year is a year of growth for the Short Run Pro brands. We are excited to continue to innovate and expand our team. As President of the company Scott Toal says: 
"Achieving this award is a true honor. Our fantastic team works hard each and every day to deliver the most outstanding service and highest quality products available in our industries.  We see this award as recognition of our efforts and will continually endeavor to work with our fellow Short Run Pro teammates and our valued customers in a manner that adheres to our core values of integrity and innovation while liberating the consumer from the monotony of the mass produced.  We will do this all under the standard of America Strong." - Scott T. 
For more details on the recognition, check out the article in Corp!Magazine! Congrats to all the employees that strive to make their workplace the Best and Brightest.
Posted on
01/28/2022
by
1223
Leave a Comment
Leave a Reply
Please
login
to post a comment.