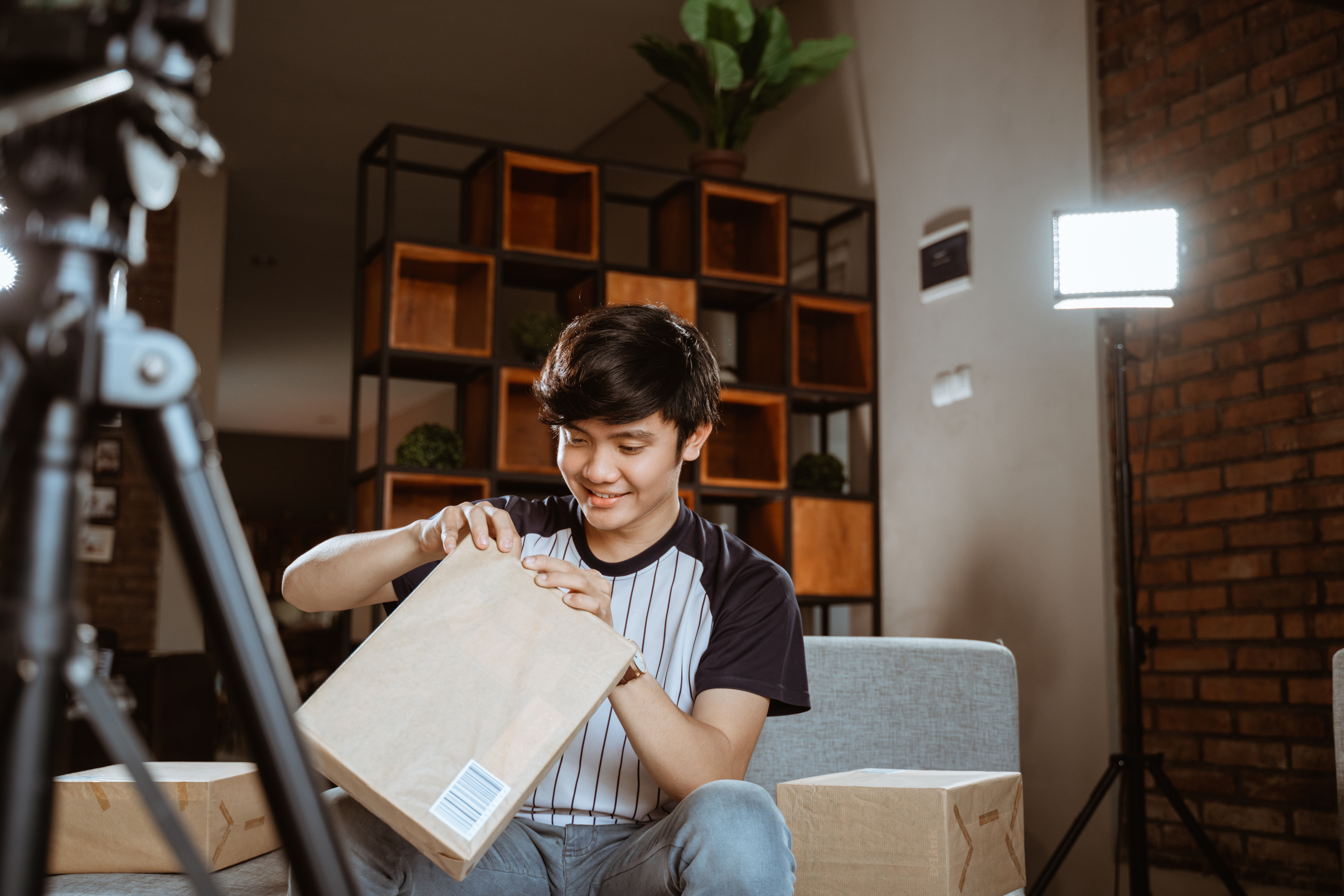 The holiday season is upon us and for 2020 gamers, that means a showdown between new consoles from 2 of the biggest names in gaming: Microsoft and Sony. 
Both companies have now released their new consoles, Sony's PlayStation 5 and Microsoft's Xbox Series X/S. The Xbox Series X arrived on 11.10.2020 and costs $499. A cheaper version, the Xbox Series S, is available for $299. The PlayStation 5 came out 11.12.2020 and is priced at $499, with a "digital edition" that nixes the disc drive costing $399.
Want to really see what the hype is about? You aren't alone. Over 90,000 people type 'unboxing' into YouTube every month. There are almost 40 videos with over 10 million views. Here at Oeveo, we've perused our fair share of Playstation 5, and Microsoft's Xbox Series X & S unboxing videos. So, without further ado, these are the ones we think you'd like to check out! 
#6 https://www.youtube.com/watch?v=jQlpiJNQg7Y The Xbox Series X Unboxing & Review from you-tuber Austin Evans (4.79M subscribers) The Microsoft Xbox Series X brings serious competition to the PS5 but is it enough?
#5 https://www.youtube.com/watch?v=vNqLDT4RKfg Here is a look at the new $300 console from Microsoft - the Xbox Series S! Compared to the Xbox Series X, take a look at what comes in the box, the startup process, testing, etc. by Tim Schofield (700K subscribers).
#4 https://www.youtube.com/watch?v=-A3NNl0rdWs PS5 Unboxing, Gameplay, Controller, Size + MORE by youtuber Ali-A (17.5M subscribers).
#3 https://www.youtube.com/watch?v=aSqtj5AwMAQ  Unboxing Sony's latest flagship console, the PlayStation 5 (PS5) - Sony PS5 Unboxing - The Beast is HERE by Unbox Therapy (17.6M subscribers)
#2 & #1 (S) https://www.youtube.com/watch?v=5Loqz8MpVTo&feature=emb_logo & (X) https://www.youtube.com/watch?v=qbqcdXvrlgc&feature=emb_logo Unboxing Microsoft's new Xbox consoles: A low-key look for a heavyweight performance - "Power Your Dreams" BOTH by GeekWire (36.7K subscribers)
Whichever gaming console fits your preference, Oeveo supports that! Our innovative mounting solutions for the Xbox Series X/S are NOW available for pre-order! Our PlayStation 5 mounts are coming SOON! Get the most from your gaming console, while boosting the overall look and functionality of your gaming space with incredible #MADEINTHEUSA mounts for your incredible gaming setup from Oeveo. Protect your new console with elevated design and be sure to take advantage of Oeveo's FREE Ground Shipping. Happy Holidays!
Posted on
12/07/2020
by
1158
Leave a Comment
Leave a Reply
Please
login
to post a comment.